Welcome to Croc: Wiki of the Gobbos!
with 547
articles
and 17,299 edits since 3rd June 2008!
Random Page | Random Level | Random Character | All Pages



In his adventures,
Croc
meets many
characters
,
protagonists
and
enemies
. Here are just a few:

In Croc: Legend of the Gobbos
The Gobbo Archipelago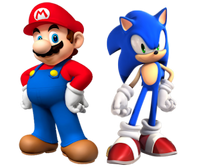 Crox Interactive is the fourth and last standard of the hidden Crystal Island, and is the forty-fourth level overall in Croc: Legend of the Gobbos. It can only be accessed for those that have collected all 8 Jigsaw Pieces. This is also the second to last level of the entire game, the last being the final level and the final Guardian level. The level's title is a pun on the game's publisher Fox Interactive.