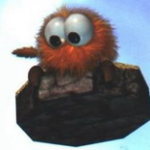 Gobbos
·
in Questions and Answers
Does the life-size plush actually exist?
After a bit of research, I'm doubting its existence. I've heard many people tell tales of it, but with nothing to back it up.
A search on the wayback machine showed me that very contest and - guess what? There's no mention of a plush.
Does anyone have any solid proof that this thing exists, other than a (possibly fake) memory?